General Details
About Efficient Power
What you need to know about the new emission regulation
At Case IH, we want to help producers like you better understand what's behind the new emission regulations and how we're addressing them. When it comes to the technology that manufacturers are using to meet these guidelines, you'll find some pretty big differences.

At Case IH, we're working to make sure you are able to farm the way you want, keeping you in the field longer and making you more productive.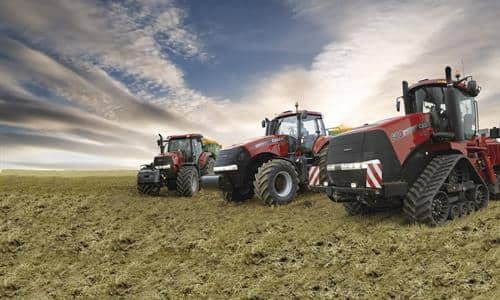 The emission situation
Stage IV:
- Beginning in 2014, the most stringend governmental emissions standards in history went into effect for high-horsepower, off-road equipment.
- Case IH met the Stage IIIb challenge with an fuel-efficient SCR after treatment system.
- SCR-only! Case IH continues the commitment to meet Stage IV (Tier 4 Final) emission standards without exhaust gas recirculation and without particulate filter.
- Stage IV: 80% further Nitrogen Oxide (NOx) reduction compared to Stage IIIb.
No further reduction of Particulate Matter (PM).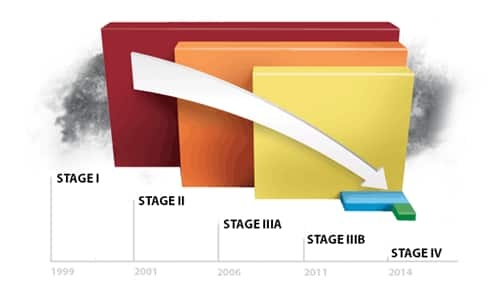 The emissions dilemma

DESIGNING A POWERFUL ENGINE THAT MEETS STRINGENT EMISSIONS STANDARDS
Emission requirements may be changing, but you're dealing with the same production challenges and demands you always have. That's why you need equipment that will not only to meet the stringent emissions standards, but will also deliver the power and performance you expect.

DIESEL ENGINE FACTS
- Inside the combustion chamber, Particulate Matter (PM) and Nitrogen Oxides (NOx) have conflicting chemical factors.
- No diesel engine can be designed to meet both PM and NOx emission standards without the use of an exhaust treatment system.

A TRADE OFF IS NECESSARY
When the engine is operating most efficiently for power, minimal PM is produced. However the NOx levels are very high.
When exhaust gas is re-circulated back into the intake, the NOx production is reduced. However the higher levels of PM are created.
In either situation, an exhaust after treatment system is needed to reduce the levels of remaining pollutants.

WHAT IS PM?
Particulate Matter (PM) is composed of minute particles and pollutants, which pose serious health risks for people and animals

WHAT IS NOX?
Nitrogen Oxides (NOx) contribute to the cause of acid rain and ground level ozone.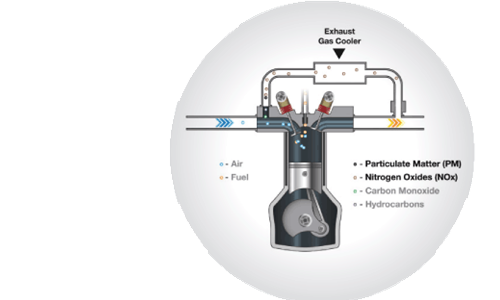 What are the options?
SCR vs. EGR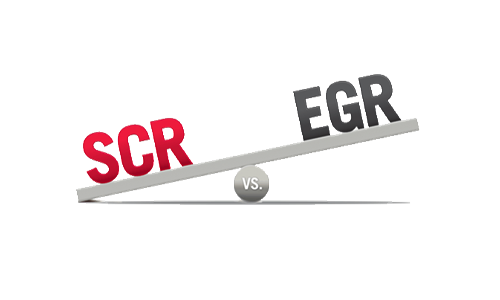 SCR
(Selective Catalytic Reduction) is a simple system that maximizes engine power and treats exhaust gases with a second fluid to eliminate pollutants.

+More power: Engines are tuned for maximum horsepower, without compromising efficiency for emissions, resulting in better performance.
+Fuel economy: Fine-tuning the combustion process and eliminating exhaust gas recirculation provides substantial improvement in fuel efficiency.
+Reliability/Durability: Greater durability, increased reliability and lengthened service intervals are all achieved by eliminating the recirculation of exhaust gas contaminants back into the engine.
-Additional fluid: Requires the use Diesel Exhaust Fluid (DEF).
ERG
(Exhaust Gas Recirculation) re-circulates exhaust back into the engine and uses a particulate filter to capture pollutants.

+No additional fluid: Does not require Diesel Exhaust Fluid (DEF).
-Larger Engine Cooling Package: Re-circulating 25-30% hot exhaust gas in the engine has a major impact on the cooling system, particularly on large engines under high-duty cycles.
-Hot Exhaust Temperatures: During required particulate filter regeneration, exhaust temps can reach up to 1292°F, which is nearly twice the normal operating exhaust temperature.
-Increased Maintenance Cost: Oil change frequency increases due to higher levels of exhaust gas recirculation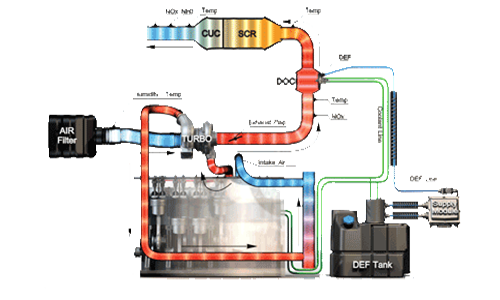 Tier 4 Emission Solution: Right From The Start
SCR-only solution or hybrid solution
SCR-ONLY SOLUTION: CLEAN & SIMPLE
The Case IH Selective Catalytic Reduction (SCR) solution is a true aftertreatment exhaust system, with all of the emissions components located on the exhaust.
Single SCR-only solution does it all
Allows the engine to be free to produce maximum horsepower
No EGR means better fuel efficiency
Easy to service with longer routine service intervals
Exclusive proprietary and patented technology from Case IH
HYBRID SOLUTION: CLUTTERED & COMPLEX
If it looks a little cramped and cluttered under the hood of a hybrid SCR/CEGR/DPF (Diesel Particulate Filter) tractor, that's because it is.
Operating a hybrid system means compromised performance and accepting more complexity
Added engine parts throttle-back power and performance
EGR valve means higher operating temperatures and fuel costs
More parts, more service, more maintenance expense
EGR + DPF + SCR add up to clutter and complexity and accepting more complexity (and heat) than ideal
AdBlue defined
SAVE OVER 2 LITRES OF DIESEL FOR EVERY LITRE OF ADBLUE

What is AdBlue?
A stable, non-toxic solution that is a combination of synthetic urea and de-ionized water
Has a long shelf life of up to 2 years when stored at temperatures between -11°C and +32°C
Freezing and thawing does not change chemical properties
AdBlue is classified as "minimum risk" by the EPA
AdBlue allows us to eliminate exhaust gas re-circulation which results in increased fuel efficiency and savings.
You choose the fuel…the engine can still run on all diesel varieties and grades.


HOW DOES IT WORK?
The Case IH maintenance-free SCR System monitors emissions so all you have to do is add AdBlue fluid to the tank.
10 reasons why SCR is the right choice
Lower fuel consumption: The efficiency of the combustion process and smaller engine displacement, combined with greater horse power, optimizes fuel consumption.

Outstanding performance: Since SCR is an after-treatment system, the engine is designed to maximize torque and power with faster response in the field.

Longer service interval: The optimized combustion process preserves oil's physical properties, reducing maintenance activities and related downtime.

High reliability: SCR system allows the engine to reduce heat rejection of many internal engine components, leading to better reliability.

Unbeatable durability: The reduction of PM inside the engine eliminates clogging problems and the need for regeneration often required with EGR.

Compact packaging: SCR systems are more thermodynamically efficient than Tier 3/Stage IIIA engines. This allows for greater horsepower from smaller engines.

Wide fuel compatibility: SCR systems work regardless of fuel quality and are not influenced by the presence of traditional pollutant substances in the fuel. No part of Tier 4 particulate control involves the use of ultra-low sulfur diesel.

User-friendly solution: SCR systems are simple. The only thing you have to do is refill the DEF at regular fuel intervals.

Environmental care: Pollutants produced during the combustion process are converted into harmless N2 and H2O, already present in the environment.

Advanced technology: SCR is recognized by many engine manufacturers as the technology of the future to be compliant with Stage IV.
Proven technology powers Case IH equipment
Case IH has the unsurpassed advantage of partnering one of the largest and most advanced engine manufacturers in the industry: FPT Industrial. Case IH FPT high-horsepower engines not only meet the stage IV emissions standard but can reduce fuel consumption by an average of 10 percent vs. equivalent stage IIIa models. Case IH FPT engines combine with SCR technology to offer an industry-leading family of high horsepower stage IV engines.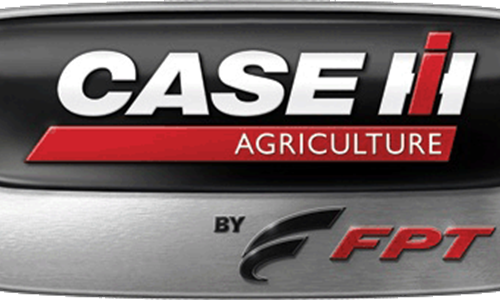 Proven in the field
Case IH FPT high-horsepower engines come to you with an impeccable performance record. With years of productivity, thousands of operators, millions of acres and literally billions of service hours, these designs have proven their value.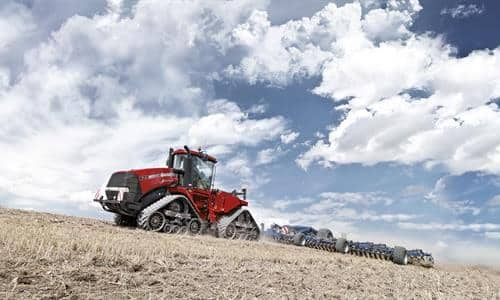 Engines designed for efficiency and performance
The high-horsepower engines in Case IH equipment feature a four-valve-per-cylinder design for increased airflow and quicker throttle response. Having four small valves vs. two valves means the intake air enters faster and the exhaust exits quicker, which increases engine responsiveness. Plus, four valves per cylinder allows positioning of the fuel injector at the centre of the cylinder for better fuel efficiency.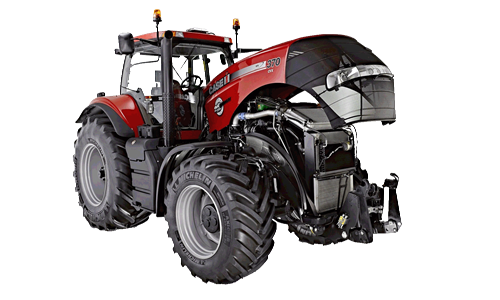 Hi-eSCR System
Our heart beats for efficiency
All Case IH models equipped with the patented high efficiency Selective Catalytic Reduction (Hi-eSCR) fulfill Stage IV emission regulations. This is an evolution of the proven Stage IIIB solution and delivers class-leading power with no compromise on efficiency. As a result, these machines develop more horsepower with less fuel, are more responsive and reliable – all with the extremely low Stage IV emissions levels.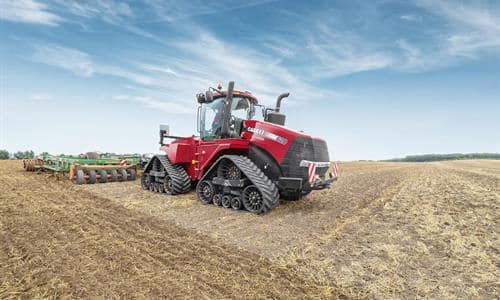 Patented engine technology to achieve the latest emission regulation.
No particulate filter!
No exhaust gas recirculation!
No additional maintenance!
No oil deterioration because of exhaust gas recirculation!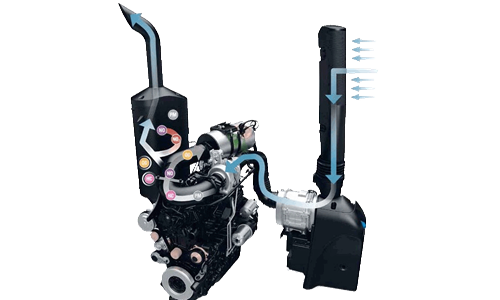 DOC (Diesel Oxidation Catalyst) helps to quickly warm up the SCR catalyst. Correct SCR catalyst temperature is important for efficient NO x reduction.
In addition to emission modifications, new improvements deliver the following:
Increased productivity
Increased power