General Details
Axial-Flow 140 Series
3 MODELS FROM 312 TO 449 HP
Everything about the Axial-Flow® 140 series is about greater productivity - when operating on flat ground and, even more, on hillsides. And not one minute will be wasted in servicing, with the easy access to service points on the right side and the smaller and lighter concaves that are easy to handle. On top of that, Residue Management easily and quickly switches from spreading and windrowing, and ensures the even spreading ideal for modern farming practices.
MAKES YOUR HARVEST A SUCCESS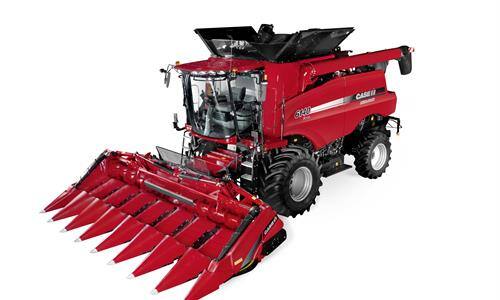 Case IH Axial-Flow® 140 series combines are designed to meet the requirements of today's demanding customers with mid-sized arable operations. Productivity, comfort, serviceability and reliability reach new heights with the improvements introduced in the new models.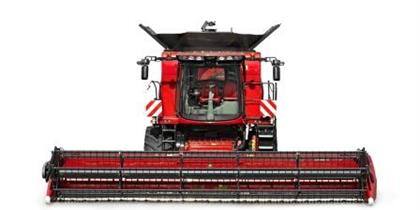 AXIAL-FLOW® HEADERS – DESIGNED TO GATHER EVERY GRAIN
Latest generation Case IH headers, available in widths of up to 9.3m, are designed specifically for European conditions and allow for making the most of your combine's capacity. Choose from a wide range of headers including variable knife grain headers, flex headers, pick-up headers, draper headers and corn headers – whichever suits your business requirements best – and go for high performance with your reliable and easy-to-service Case IH equipment.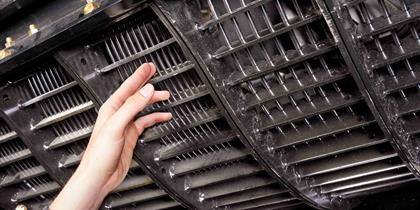 ROTOR COMPARTMENT - OPTMISED HARVEST WITH EASY ADJUSTMENTS
The proven single rotor concept delivers high throughput and top quality threshing in all harvesting conditions. Lighter high wear concaves make it very easy to switch crops, optimising your harvest. In addition, the design of the narrow concaves enables you to optimise the configuration according to the harvesting conditions and they are easy to change with the easy access to the rotor compartment.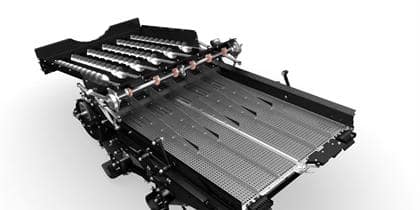 CLEAN GRAIN SAMPLES AND HIGH PRODUCTIVITY EVEN ON HILLSIDE
Axial-Flow® combines lead the industry for their large efficient cleaning area. Fed by a set of 6 augers, there is an even and consistent crop flow to the cleaning system, even when operating on undulating fields. The new X Flow Cleaning System option ensures high throughput and clean samples on hillsides.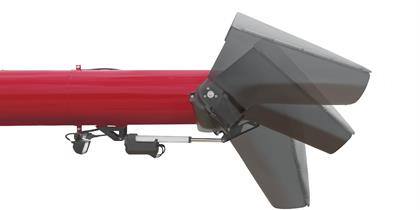 HIGH VOLUME GRAIN TANK UNLOADED ON THE GO
Our 140 series Axial-Flow® combines allow for large quantities of clean, high quality grain to be put into the grain tank. When it is time for unloading, it gets done fast, with a maximum unloading rate of 88 litres/sec for the 5140 and 113 litres/sec for the 6140 and 7140. The length of the auger and the new pivot spout option allows you to keep the grain trailer at a comfortable distance from the combine; the trailer will fill evenly without losses, even in windy conditions and you will save more time unloading on the go.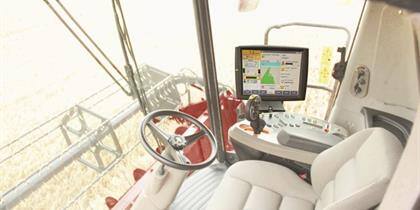 IMPROVED COMFORT
There is no combine simpler or more comfortable to operate than the latest Case IH Axial-Flow®. The Multifunction Propulsion Control Lever places all key functions of the combine in the palm of your hand for full control. Choose from two cabs: the Comfort version and the Luxury version, which takes comfort to a new level with the new ventilated leather seat option. Driving is easier than ever with the new electrical shift transmission, and you can select Road mode to travel between fields or Field mode to enjoy perfect traction in soft or muddy terrain and on hillsides.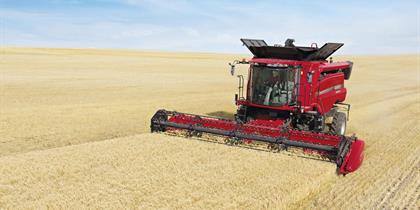 KEEP A CLOSE EYE ON PERFORMANCE AND COST
Case IH Advanced Farming Systems (AFS™) deliver important data for your management decisions – from crop cultivation to cost minimisation. The AFS AccuGuide GPS-controlled auto-steering system guides the combine automatically. With high precision – down to a 2.5cm accuracy level that virtually eliminates overlaps, thus cutting on input cost and optimising your efficiency. With Case IH telematics systems, you can connect the combine's on-board recording capabilities and the farm office computer via wireless communication technology for a real-time exchange of machine, agronomic and job site information. Make the most of your equipment, time and resources – with Case IH Advanced Farming Systems!